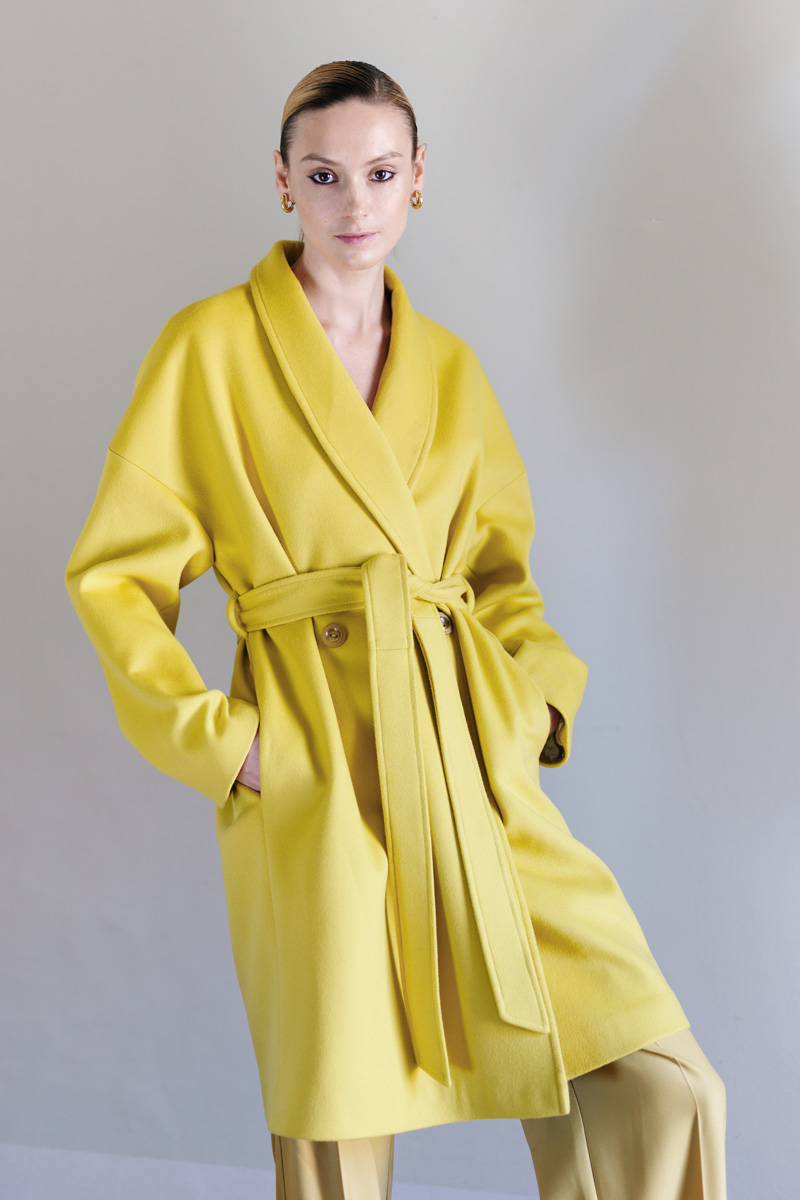 From our Haute Couture Maison Urban Kimono in Milan, we finally have on Ariel's Vibes a special collection of their Pure Cashmere Kimono Coats.
Why a Kimono Coat? If you are looking for a less formal coat, but still extremely elegant, prepare you for this special one: it would embrace you as a Kimono but will keep you warm as a winter coat with the lightness and softness of high quality Cashmere. 
The best possible custom made quality just for you: designed, cut, sewed and finished in Italy just for your size; ever dreamed to be more pampered?  
Place your order and we'll drive you through this custom made experience: the process will be very fast and simple: we need only your real size and your desired coat length!
Cashmere is a special Wool, that comes from a very peculiar breed of goats originally found in 19th Century in the Region of Kashmir, between India and Pakistan, it is a wool so soft that you will love the feeling on your body and the lightness of our Coats!