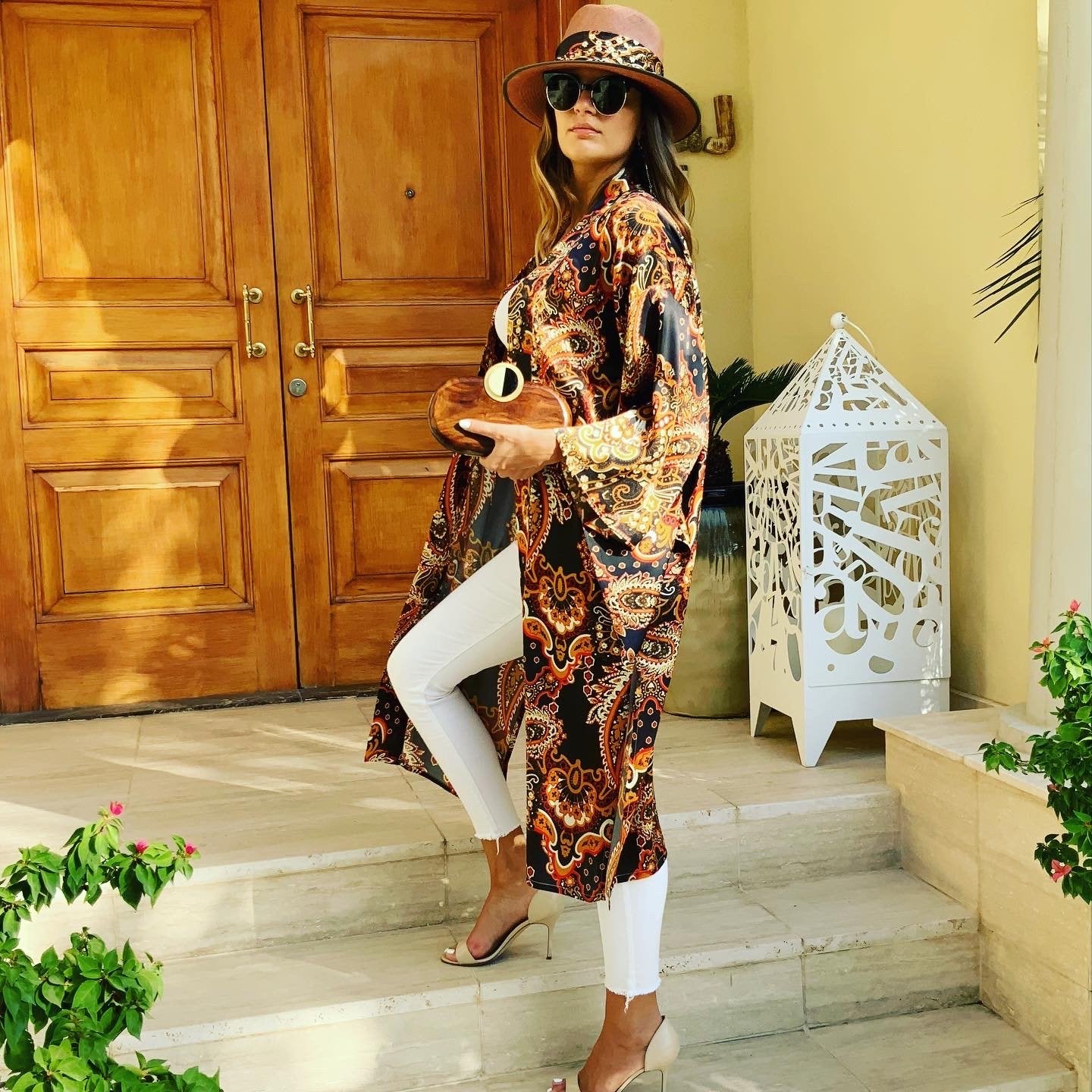 Pure Silk Italian Design Kimono
Princess Gaia Moncada di Paternò was born in the Land of Gods, Sicily.
She lived and travelled with her family in many places, in a continuous discovery of new traditions and cultures. When she was a little girl in Tokyo she fell in love with the timeless elegance of the Japanese women and their sophisticated kimono.
Princess Gaia brings to life her heart's memories with Gaia Moncada Italian Design, her small luxury fashion company developed with enthusiasm and with a purpose: to create elegance and sophisticated sensuality with Simplicity and Quality.
She will surprise you with a selection of luxury kimonos, where each silk is a result of research based on quality and uniqueness. Each single Kimono is "One of a kind" a real must have!
Our Kimono Collection 100% SILK HANDMADE by a Sicilian Princess for Princesses.

Refer to our Blog to know more about Gaia Moncada Italian Design