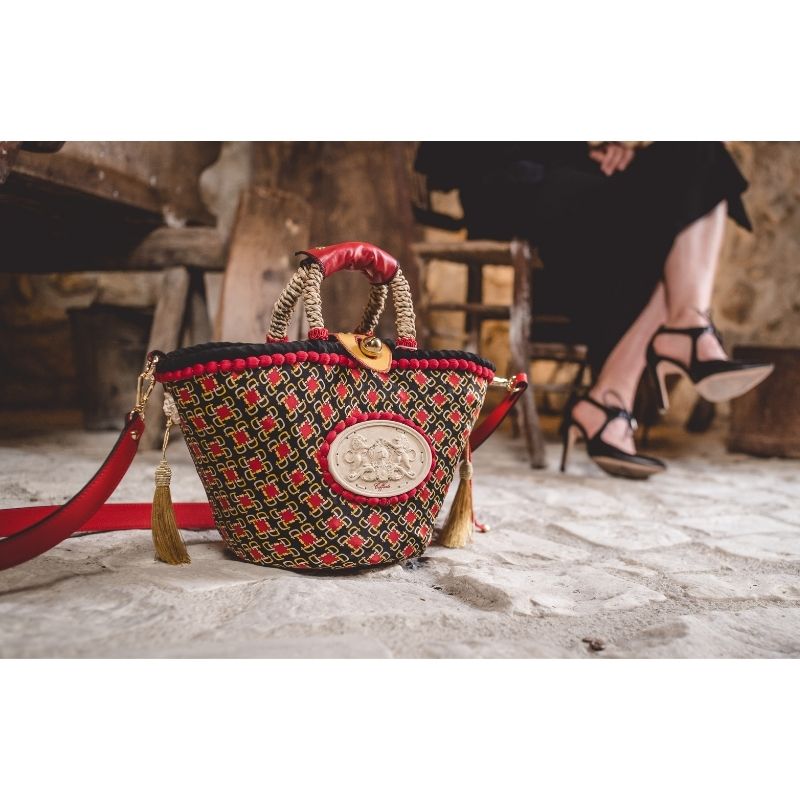 There was once an handbag that ladies in Sicily used to go back and for the fields carrying different items, from food for the workers, to some produce on the way back.
These handbags were called Coffe, and were intertwined using the most tender leaves of the Dwarf palm tree (Chamaerops humilis). Because nothing in Sicily is left without any kind of decor, even the humble Coffa with the time started to be embellished with flowers, ribbons, little bells and in the end great stylists like Dolce & Gabbana took them on the catwalk, making the Coffa an essential accessory for every fashionaholic...
Our brand new young designer Roberto, that is permeated by Sicilian Culture, designed his fantastic collection of Coffe taking them all over the World and now finally on Ariel's Vibes too.